It's been a great month at Kimberlite Digital Marketing! We got a new phone #: (866)CRM-GOOG that we feel really gets to the heart of what we do for businesses (CRM's – Customer Relationship Management Systems – and helping businesses be important to Google.) In addition, we were interviewed on the Business of Detailing podcast (see below) to discuss ways to optimize your Google My Business profile. Perhaps best of all, there are 70 – 80 temps on the horizon!
Contact Us!
This was fun! It was great to join Jason, Cougar and Nick for an episode of the Business of Detailing podcast in which we discuss ways to make Google think your business is important! Join us for a deep dive into strategies that will help your business increase web traffic, phone calls and store visits by using Google's free tools. We explore how to optimize your Google My Business profile, give concrete examples of how to leverage technology and provide actionable items to make the most impact for the least investment! 
How to optimize your Google My Business profile. Tell Google everything about your business with GMB posts, photos, videos, events, products and services!

---
Google data reveals how people are researching, discovering, and getting behind the wheel — virtually
Sixty-four percent of shoppers who watch online videos to inform their purchase say new formats like 360° video would convince them to buy a car without a test drive.2 In the past two years, watch time of "test drive" videos on YouTube has grown by more than 65%,3 marking a trend in online video consumption similar to the surge in electronics reviews and unboxing videos a few years ago.
The future of car shopping is moving online.
Video test drives and highlight films give people the opportunity to experience any car they want in different situations, including those that best fit their lifestyle. Take notes on the most popular types of videos, and consider partnering with creators to coproduce content that helps people see themselves in your car.
Exclusive & unique content
Brands should take advantage of their access to dealerships, showroom floors, auto shows, and new vehicles to produce high-quality, exclusive digital content that lets viewers in on new products. Not only does this content drive interest early, it also presents an opportunity to get creators talking about your product.
Invest in longer form content
Your content drives sales. In fact, 74% of car buyers who watched online videos to inform their purchase watched branded video content during their purchase process.8 Commercials and digital films work, but our research is evidence that consumers want a much broader range of content. Look to YouTube creators for ideas and consider partnering with them through Google's in-house platform, FameBit by YouTube.
---
On June 4, Adweek partnered with Taboola for a bespoke dinner and conversation. Guests joined Josh Sternberg, tech and brand editor at Adweek, at the sleek World of McIntosh Townhouse in New York along with Taboola's CEO and founder, Adam Singolda, to discuss attention economics. Guests were treated to a discussion centered on how brands…
---
Wow – this is a big change from what has been said publicly by people other than lawyers!
A lawyer for Facebook argued on Wednesday that its users had no expectation of privacy when using the social network.
"There is no invasion of privacy at all, because there is no privacy," on Facebook or any other social media site, company attorney Orin Snyder told U.S. District Judge Vince Chhabria.
That may come as a surprise to those who have followed CEO Mark Zuckerberg's pivot to privacy in recent months. He even wrote a manifesto for a "privacy-focused vision" of social media in March, saying he believes the future of communication lies in private, encrypted services.
But his lawyer's line of reasoning in court echoes what the company and Zuckerberg previously said both publicly and privately in past years — and explains how the company built an online advertising business that is now rivaled only by Google.
And while some changes to Facebook, such as a broad embrace of encrypted messaging, have been welcomed by privacy advocates, others remain concerned that Zuckerberg's "privacy-focused vision" leaves the company's core business of data-targeted ads mostly unscathed.
---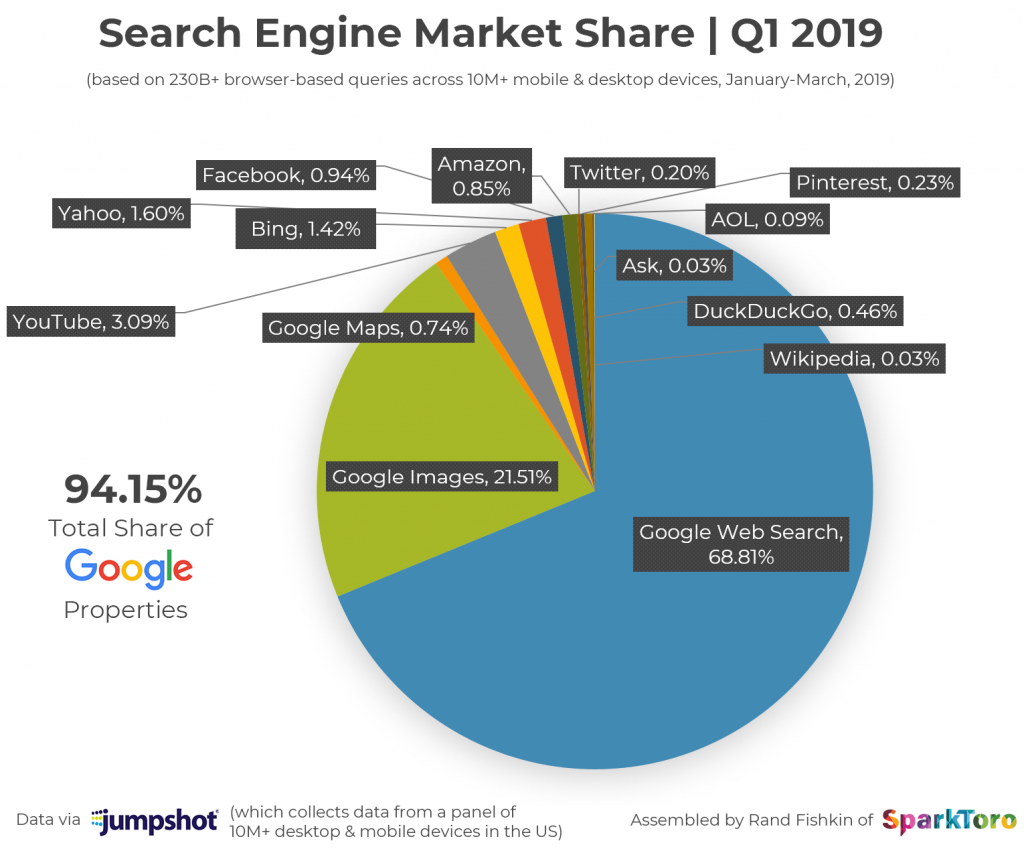 Google has been, in many ways, a positive force in the worlds of technology, society, convenience, and information dissemination. It's hard to argue that any of the other tech giants (save, perhaps, Microsoft) have done as much to improve numerous aspects of the lives of people around the world.
But in building services outside their core web search business — Google Maps, Chrome, Android, YouTube, Google Hotels, the ill-fated Google+, Project Fi, and dozens more — there's strong evidence the company leveraged their monopoly position in search to unfairly compete in other sectors.
---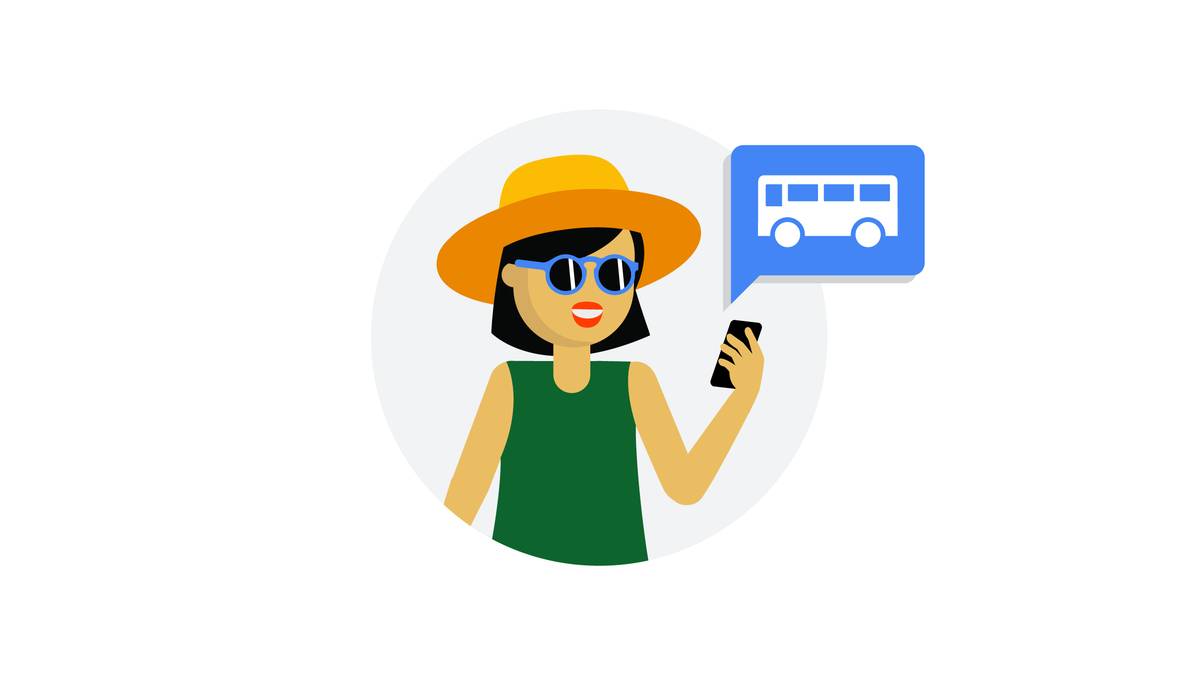 It's good to be in the travel experience business these days. While travel marketing has lagged behind in the digital realm, it's starting to catch up.
Greenberg research shows that in the 12 weeks leading up to a trip, there are 3X more experiences searches than hotel searches and 8X more experiences searches than air searches.1 And while hotel, air, and car bookings peak six weeks prior to a trip, Greenberg found that experience searches remain stable in volume throughout the 12 weeks leading up to a trip.
Whatever they're searching for, each one of these moments is an opportunity to engage with travelers. Even if you are selling a room reservation, find opportunities to highlight the experiences that people are seeking out rather than simply the hotel room or flight prices, much like Booking.com has done with its latest campaign.
We also see travelers increasingly turning to videos to research what they're going to get before they purchase. Savvy brands like Expedia are regularly uploading robust video content — like this video dedicated to Yellowstone .
---
You can't be the only one talking about how great your brand is — leverage testimonials and reviews to increase audience buy-in.
What does this mean for your brand? Leveraging user generated content, testimonials or reviews can increase the chances of you connecting with a new audience.
Next time you get a great "thank you" email or see a positive social post from a customer, ask if you can share it with your larger audience. Highlight this content in your social media, emails and on your website.
---
Source:
Don't Ignore This Chart!:
Google My Business and Reviews Account for 40% of your local ranking! (thanks to Moz for their annual survey and data!)
---